today josie and i went on a picnic, it was beautiful. i have had a wonderful weekend.
last night i was with meg and gage, and we ended up driving up to see a friend of mine. didn't do all that much but i had a fantastic time.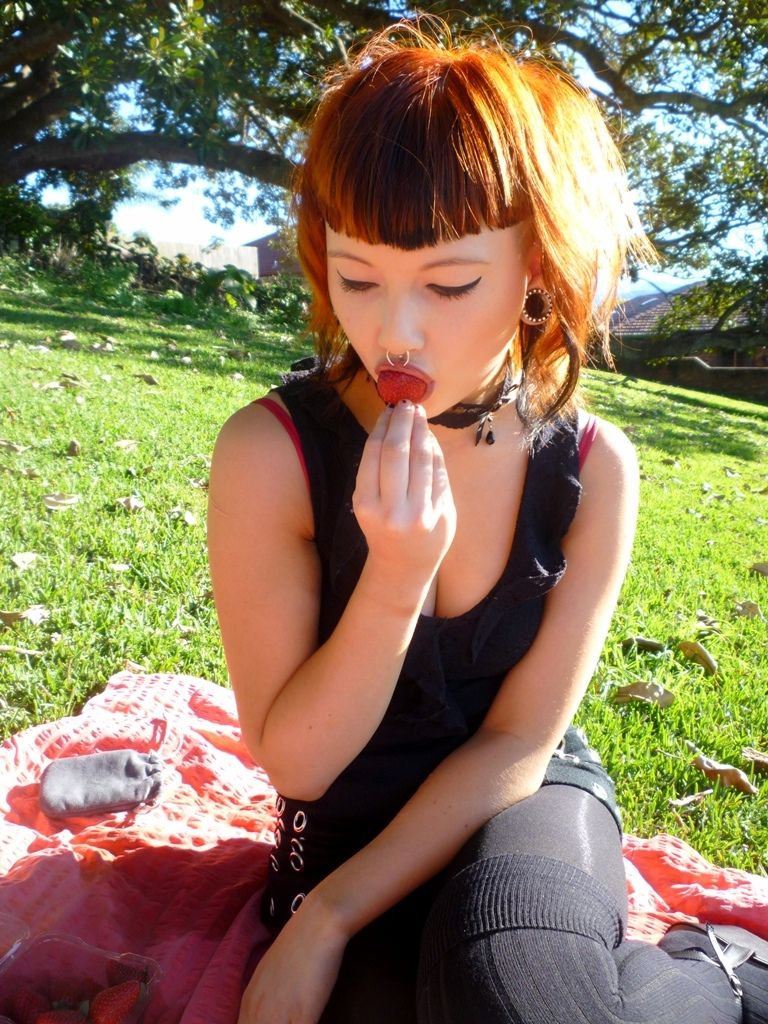 so my appearance has changed a little over the last few weeks. a few weeks ago i cut my hair
much
shorter than it was, and bleached the top parts, leaving the underlayers black. i then dyed the top layers bright orange. i have also fallen in love with fake tanning, and the last week i shaved the sides of my head. i am so happy with the result. change is always welcome for me.
above is a better view of each side of my hair/head.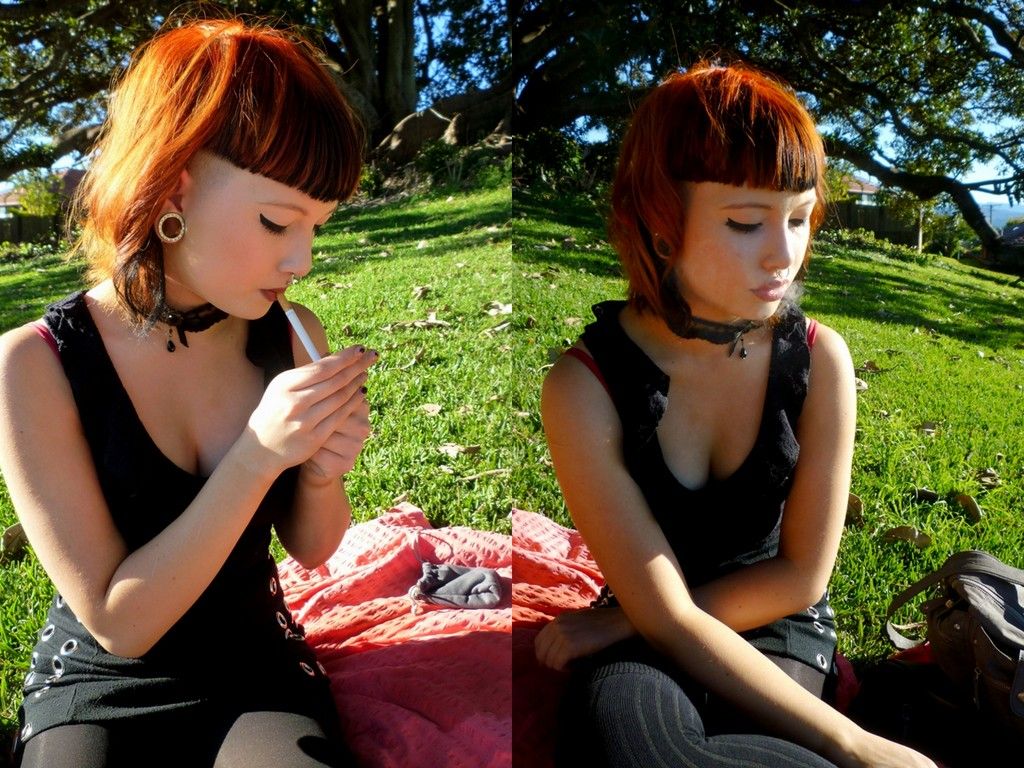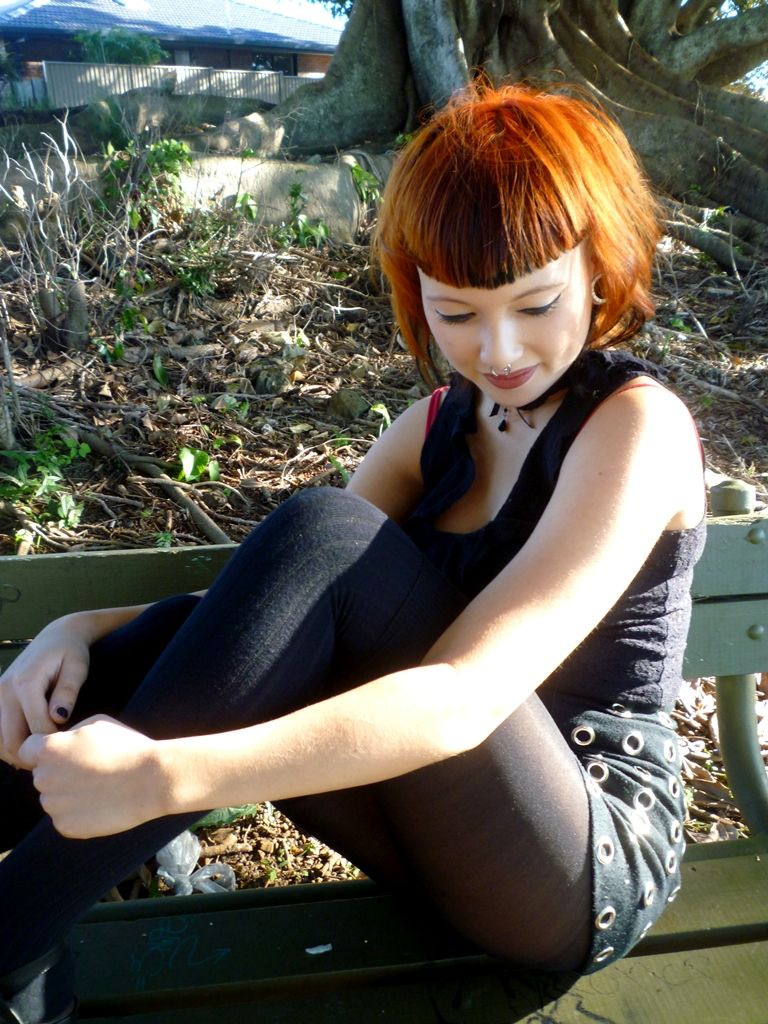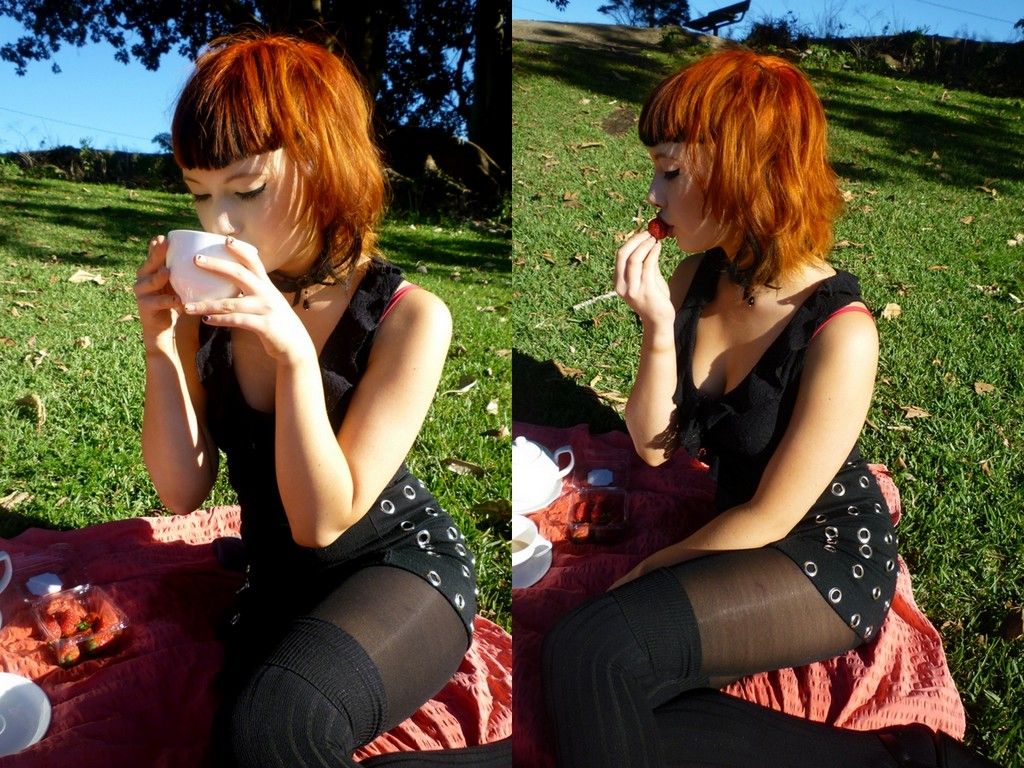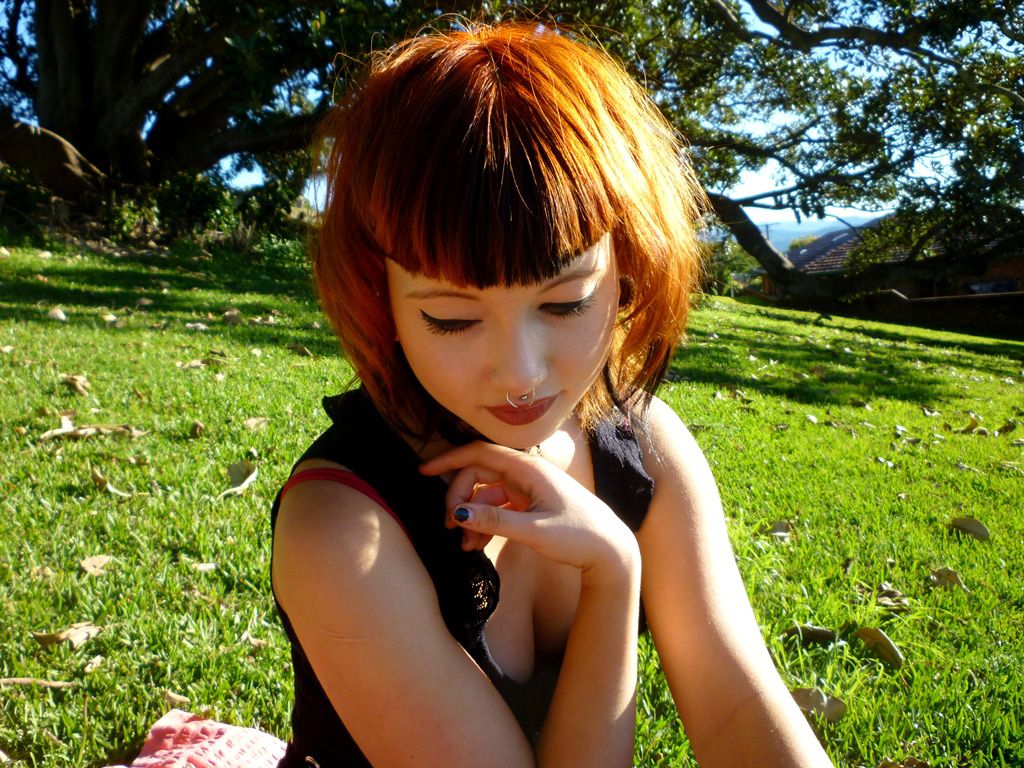 outfit featured in this post~:
choker - ebay
lace patterned shirt - vintage (passed down to me)
skirt - mink pink
opaque stockings - cotton on
thigh-high stockings - miss shop (myer)
platform shoes - payless shoes