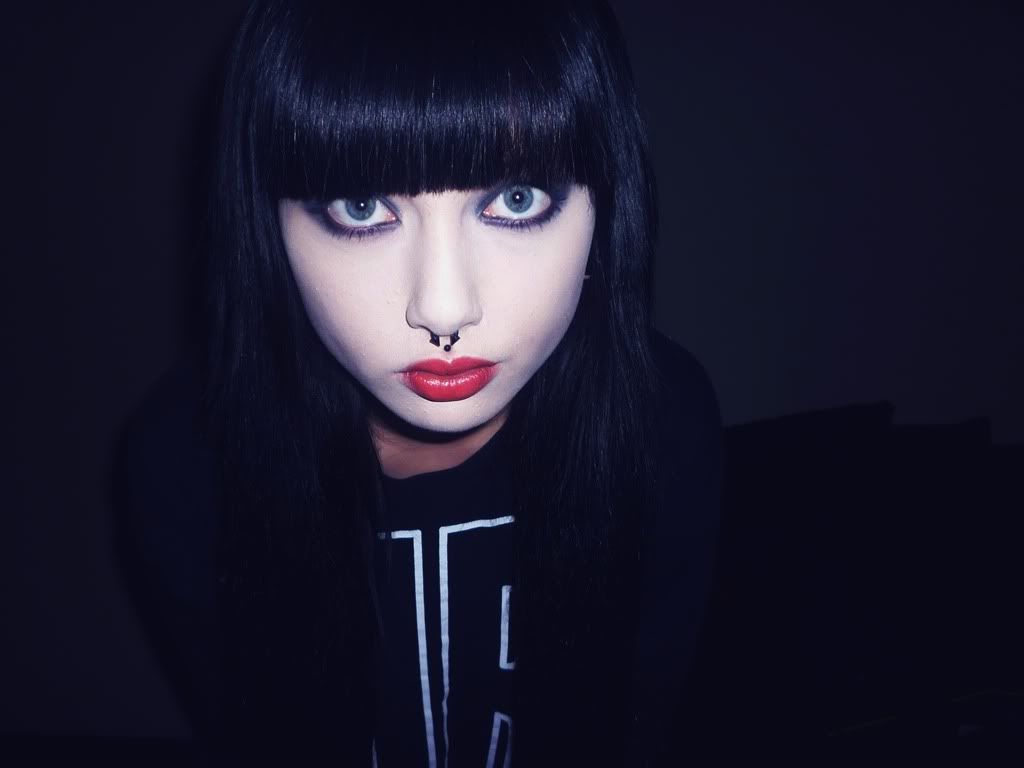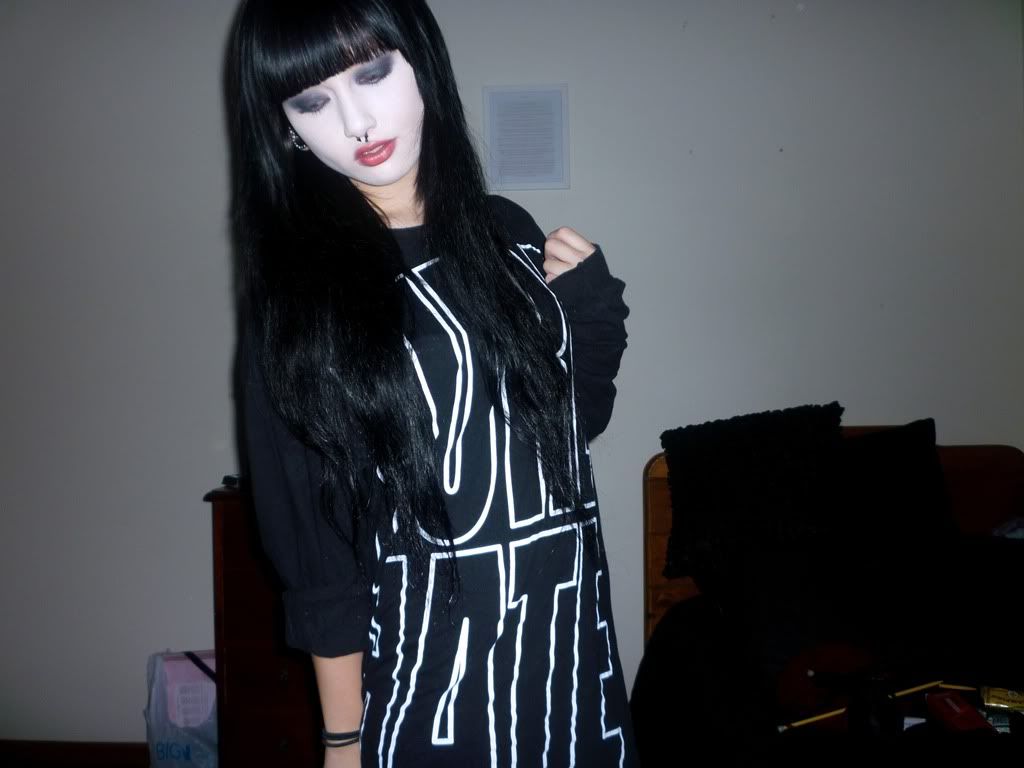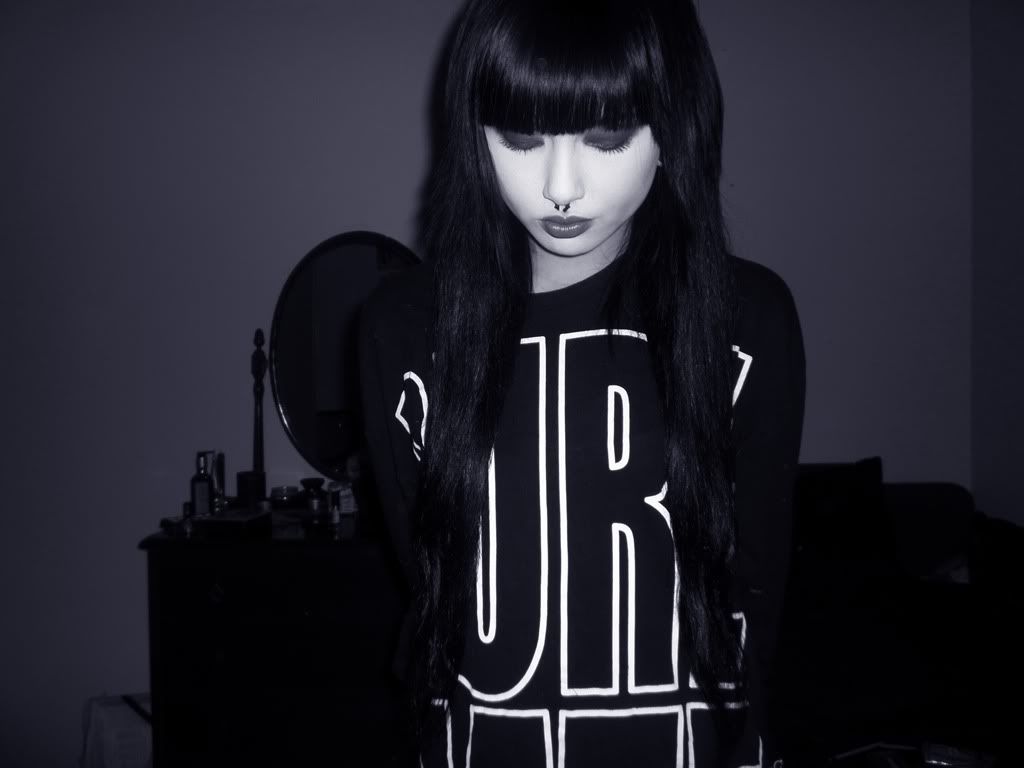 i have spent this evening bumming around, taking photos and playing with photoshop.
in the above photos i am wearing my boyfriends "pure hate" tshirt that he gave to me, it's so long that i wear it as a dress and so damn comfy. can't decide if i want to alter it or not, it's a dream to wear.
today i got a hair cut, and i am very happy with the result. it's a bit shorter, but that just means it will grow better. i am also growing my layers out and i am in love with my fringe, we pushed it back further so it goes right to my ears - and i don't have stupid front bangs.
i'm afraid things haven't been going so well lately. my moods have dropped dramatically, and the things that seem to make me feel better are either horrible for my body or horrible for my mental stability. i wish i could explain further but i'm afraid i just
can't.
words are failing me again, my mind is failing me again. i have all these circulating feelings and no words to describe the way i feel. i am in constant pain and i don't know what to do or why i'm even feeling like this.
whatever.
as far as school and my personal life goes, things are relatively sweet. i have gotten organised again, and started using my planner every day like i used to - the difference it makes is remarkable. i live by my planner, if it is in there i will have more chance of doing it than if a gun was pointed to my head. i also have finished most of my assignments and outstanding work to be done - and i am working on forming a regular study routine. i am also working on a major textiles & design project due in about a months time, and i am so happy with how it's coming along, and the ideas i have for it.
the 2nd of may also marked two months for zacc and i. he's so wonderful, he treats me so well. to celebrate we went out shopping and i got a few gorgeous things including new makeup, nail polish, a few chokers and the most gorgeous dress which i will make a post about when i am able to get some decent shots of myself in it.
also have a few garments that i am working on (mainly old clothes that i am altering), and i am excited to see them finished. will upload photographs then.