today i have spent the day cleaning up my room, sorting through all my pointless crap and preparing for the new term at school. i actually love cleaning, it's so refreshing and gives me a sense of renewal. when i have more time i would like to actually throw
out
a lot of my crap that i have no use for any more, but most of it is just really sentimental to me and i find it hard to get rid of things like that.
i had a lot of fun cleaning my desk and dresser up, i got to find old diaries that i want to write in again, lots of stickers etc and i really enjoyed sorting through all my body jewellery.
i really do miss a lot of the piercings i used to have.. mainly my nose and tongue and all the piercings up the sides of my ears. so i have decided that i am going to get the other side of my nose done to the side i used to have, and i am going to get venoms on my tongue so i don't risk getting it re-pierced where it used to be. i am also going to get more cartilage piercings up my ears. :-)
anyway, where was i going with this?
i was sorting through my body jewellery and i got a bit carried away.
i put two old 14 gauge rings through my second and third piercings in my right ear above my stretcher. kind of hurt a little bit, haha. i also changed my right stretcher to a 20mm jewelled steel tunnel - and changed my left lobe to an 18mm skull plug i had. i want to change my medusa from a black ball to a silver ball but the septum ring i currently have in is black and it would look funny with black and silver.
when i have some spare cash i am going to buy a silver crescent pincher and stretch up my septum. i have already stretched it from 16 gauge to 14 gauge, and i am going to buy a 12 gauge crescent so i can have my septum at 2mm. i don't want to go any bigger than that though.
below is a picture of some silver pinchers, like the one i'm going to buy.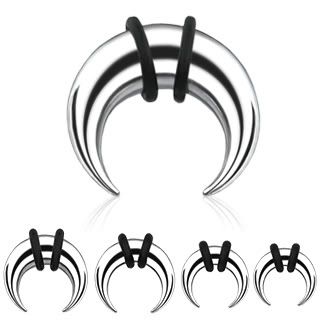 when i get this pincher i am going to change my medusa ball to silver so it matches.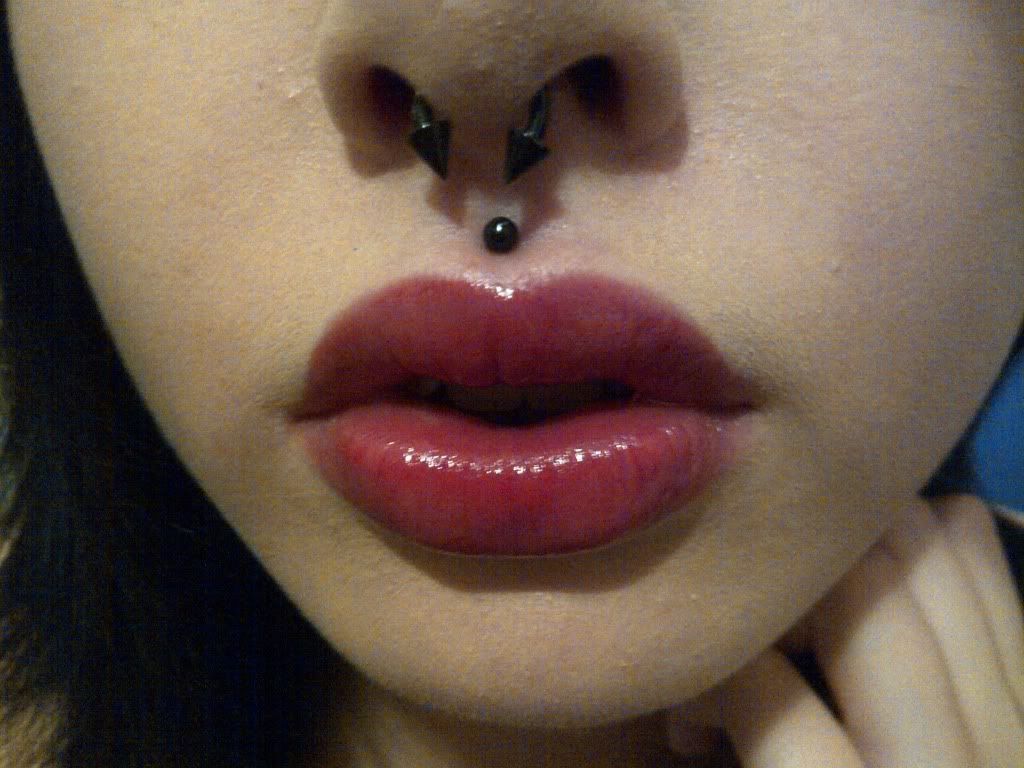 this is the jewellery i currently have in my medusa and septum, 16 gauge in my medusa and 14 gauge in my septum.
current right ear
current left ear.
excuse the terrible quality of photos, these are from my cell phone as my memory card for my digital camera is currently broken.
~daisy